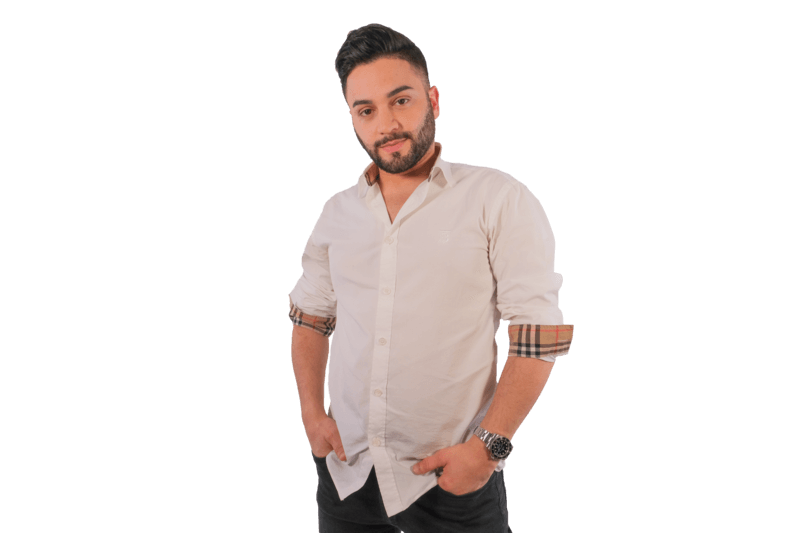 About Sedat
Sedat Ilhan is the Founder and Director of Livelifetaller Center and himself a triple limb lengthening patient with over 20 cm lengthening.
Sedat was born and grew up in Germany.
After graduating in Economics and Banking, he earned his PhD in Economics and created his own business and ran the family business.
In 2018, Sedat decided to have limb lengthening surgery.
September 2018 his first surgery with the LON method on the thigh (femur bone) was performed by Op. dr Halil Buldu.
At the first Femur Surgery, the deformities of 40 degrees were corrected and he achieved 6 cm lengthening.
In February 2019 the second Surgery:
the lower leg (Tibia) was performed by using the Ilizarov method (due to excessive deformation of the bones, only the Ilizarov method was possible). The deformities were corrected, and a length of 4 cm was achieved.
On January 1, 2020, Sedat decided to have a third surgery (femur) to finally achieve his desired height.
At the third surgery he reached 10.4 cm lengthening
A total lengthening of 20 cm was achieved
All three surgeries were performed by Dr. Halil Buldu performed. The surgeries created a close friendship between Sedat and Dr. Halil.
After the three surgeries and a lot of inquiries about the surgery, Sedat decided to make his Limb lengthening story public to help others who are going through the same ordeal.
As a patient, you can better understand the situation of another patient, which is why Sedat decided to set up a center that offers all-round care for patients from all over the world who want to do limb lengthening surgery.
Sedat has vast knowledge of all types of limbs lengthening surgeries and provides this important information to anyone planning such a surgery.
Sedat: Investment is the best progression; no effort or expense is too bad for me to offer my patients the best of the best.
My mission is to make this surgery as transparent and known as possible. A few cm more height can change your whole life, more self-confidence, self-assured, success in business life, love life. This surgery has completely changed my life for the better, I would like to share this happiness with others who have suffered from their height like me. Nothing is Impossible, you have to do the first step and kept positive until you reached your Goals.
Sedat advises patients in 3 different languages:
German
English
Turkish
Surgery information about Sedat:
Old height: 157 m
Height after 3 LL Surgeries :1.77 m
1st surgery: 09/2018 Femur + 6 cm (limb correction +limb lengthening) LON method
2nd surgery: 02/2019 Tibia +4 cm (limb correction +limb lengthening) Ilisarov method
3rd surgery: 01/2020 Femur + 10 cm limb Lengthening with LON Method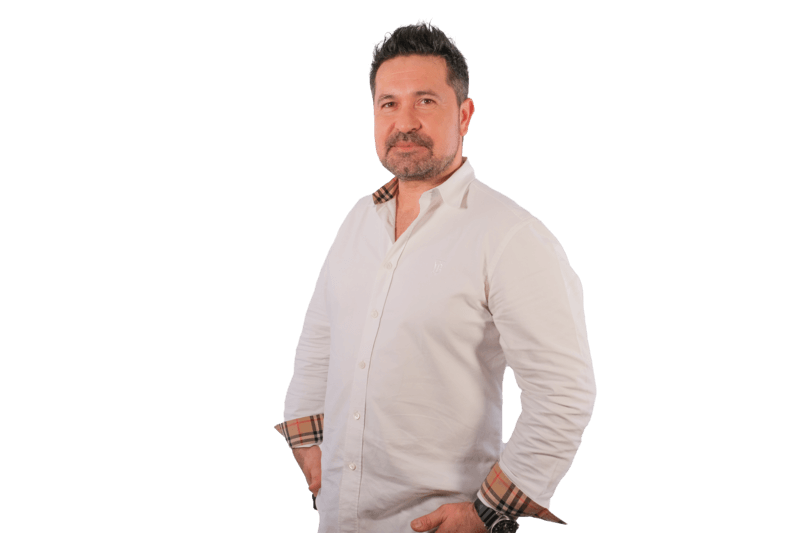 About Op. Dr. Halil Buldu
Orthopedic Surgeon and specialist in Limb Lengthening & Deformity Correction  with over 14 years of experiences
Specialty:
Extremity lengthening operations with different methods
(Precice, Lon, Holyfix, – and Ilizarov method)
Upper extremity surgery
Advance Trauma
Foot and ankle surgery
Arthroscopic surgery
Education
Istanbul University Cerrahpaşa Medical Faculty (Doctor of Medicine)
Istanbul University Cerrahpaşa Medical Faculty (Specialist in Orthopedics and Traumatology)
Professional career:
Halil BULDU's private clinic Istanbul, Sisli (2015-)
Istanbul Surgery Hospital Nisantasi Branch, Sisli (2013-2015)
Memorial, Sisli (2008-2013)
Special Clinic for Hand Surgery (2008)
Horasan State Hospital, Erzurum (2007-2008)
Agri Soldier Hospital (2006-2007)
Florence Nightingale European Hospital (2006)
Istanbul University Medical Faculty in Cerrahpaşa, Department of Orthopedics and – Traumatology. 2006
Utrecht University, Department of Orthopedics, The Netherlands (2005)
New York Specialty Surgery Hospital (2004)
Istanbul University Cerrahpaşa Medical Faculty 2000 – Ataköy High School, Istanbul 1994
Master thesis
Results of Surgical Treatment of Ankle Fractures, Istanbul, 2006.
Congress,presentations:
Methods for Avoiding Potential Complications of Thumb Trigger Release: Cadaver Study. Halil Buldu, Selim Cepel, Nail Kir, Hasan Agritmis, Acta Orthop Traumatol Turc 2006; 40 (4): 311- 314
Bilateral Brodie's abscess on the proximal tibia. Buldu H, Bilen FE, Eralp L., Kocaoglu M., Singapore Med J. 2012 Aug. 53 (8): e159-60
Successful replantation in ten-digit amputation. Kantarci U, Cepel S., Buldu H., Acta Orthop Traumatol Turc. 2010; 44 (1): 76-8
Intraosseous ganglia at the same location in twin sisters. H, Kantarci U, Cepel S., Acta Orthop Traumatol Turc. 2009 Aug-Oct; 43 (4): 379- 80
Tachdjian's Pediatric Orthopedics Book, General Principles of Orthopedic Injury Management, Chapter Translation, 2012.
Ten-finger replantation, 10th Congress for Hand and Upper Limb Surgery (oral presentation)
Possible complications with toes trigger loosening and avoidance methods, 10th Congress for Hand and Surgery of the Upper Extremities (Lecture)
Case report on the genetic transmission of intraosseous ganglia, 10th Congress for Hand and Upper Limb Surgery (poster)
Neoadjuvant treatment of high-grade soft tissue tumors II-B, 18th EMSOS Congress (lecture)
Sarcopeni. Buldu H,Bilen FE.Sporcu sagligi , Bolum 13, 2015 Istanbul.
Deformity Correction and lengthening by using motorised intramedullary nails. Buldu H, Bilen FE. TOTBID 2020;19:306-311.
Languages;
Member associations
Turkish Medical Association
Turkish Association for Orthopedics and Traumatology